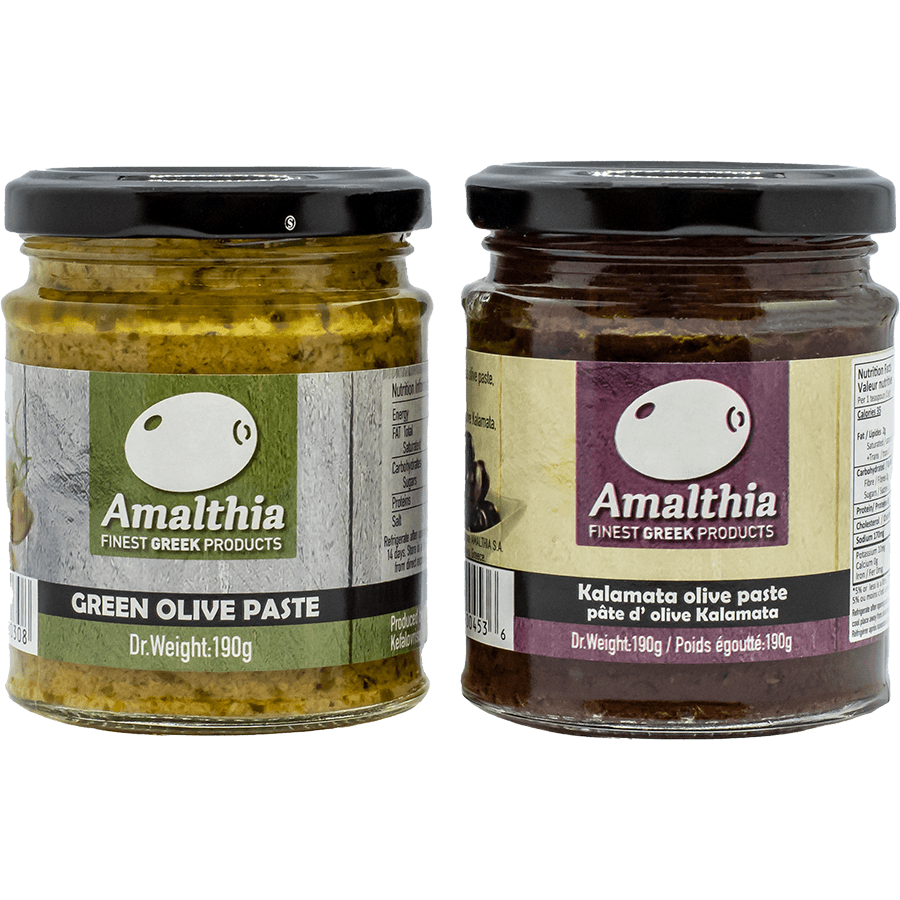 Olive snacks are products that bring a modern form olives to our plate.
Tapenade:
Olive paste is made by mashing olives. By mixing it with its own product, olive oil, it can, depending on the addition or not of aromatics, acquire a special taste and flavor.
Where olives do not fit, we have their paste. A product for many uses.
Concentrated olive product that can fit in a spoon!